A great first pair of skates for the kids! The Marlee has a flashy new look and all the features needed to have a blast on wheels. The vibration absorbing composite frame is interlocked with the base, keeping children more balanced by being lower to the ground. The familiar Traditional lacing allows them lace up on their own while the Stability Plus Cuff provides a secure fit with ample support for that extra confidence boost. Also a great value for parents, the Marlee has five full sizes of adjustability, keeping these skates in use for more than one season.
DETAILS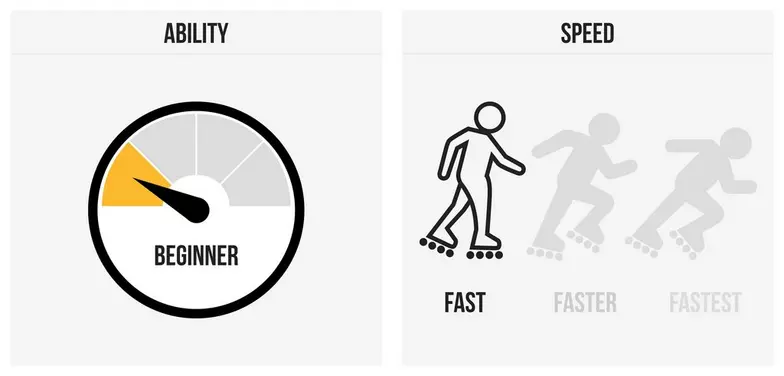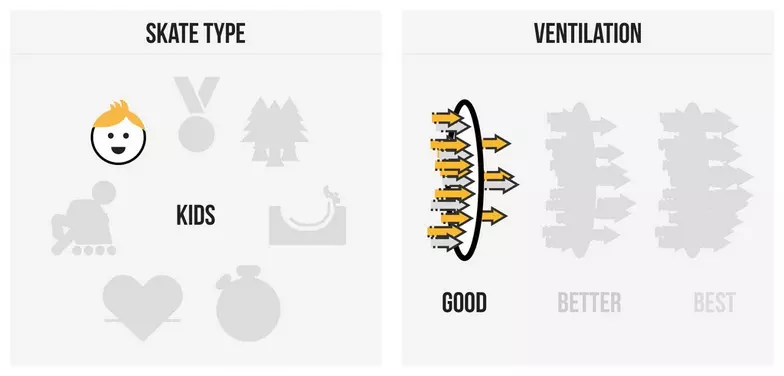 TRADITIONAL LACING:
For a familiar fit and feel while providing options to customize lacing and knot.
5 EXPANDABLE SIZES:
Each skate expands 5 individual sizes per skate
THE ORIGINAL SOFTBOOT®:
In 1993, we introduced the world's first SoftBoot® inline skate − forever changing the way performance skates are designed and built. Our Original SoftBoot technology has led the market, providing the highest performance level of comfort. We took this time-tested, skater approved technology off the road and introduce it into our ice collection. Enjoy the comfort.